THE RESULTS
We believe that you will see a difference in your quality of life once you
start using the system. See how it changes this customers life.
Thank you for visiting HALO Water Systems Official Website.  We recognize how important water quality is and we are committed to providing you with Premium Quality Options to protect your Family, Home & Planet.
HALO Water filtration systems are effective at reducing chlorine, chloramines, and chlorination by-prudcuts from all of your household water. No more Chlorine Damage. No more bad taste & smell. No more bottled water.
WHAT'S IN YOUR DRINKING WATER?
There is chlorine and other pollutants in your water and we want to help you get it out!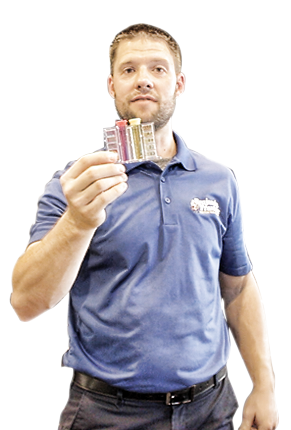 THE FACTS
Get educated and informed about filtering your water so you can prevent unwanted harsh chemicals and pollutant's in your body!
WATCH AND SEE
Watch David explain why you should call about getting your family better healthier quality water today!
Whats In Your Bottle Water?
GIVE US A CALL NOW! 817-618-3738